The Results
After treatment, Seabed Explorations meticulously archives the artefacts through the photographing and recording of physical data. This is not only undertaken as a matter of historical record, but further to track the conservation and treatment condition of the cargo. In some cases, the x-raying of objects helps to reveal otherwise hidden or distorted images. Conservation efforts and subsequent archiving of this mirror helped to reveal a date and inscription on the object, further unlocking its history.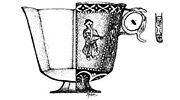 Our archiving procedures include the careful recording and cataloguing of an artefact's measurements and design, enabling us to consult with artists and historians to understand the archaeological significance of the various designs and symbolisms incorporated in the objects' design.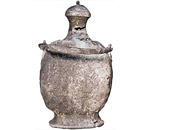 Throughout the conservation process it sometimes becomes necessary to apply reversible plaster fills or remoulded parts to treat cracks or damages sustained to the cargo. This approach is not intended to alter the nature of the object or have it appear new, but rather to illustrate an objects historic appearance. The materials used are non-permanent, and the process is carefully documented to ensure doubtfree scientific research.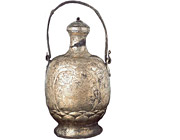 Missing parts, such as handles or feet, are copied from an identical part or the same object. Gaps or chips are filled with air-drying paste. These parts are retouched with like colours and polished to match the original glaze.